PPC Marketing
Our experts are ready to optimize your paid channels like Google Adwords or Bing Ads. Higher conversion rate and lower cost per click for your PPC campaigns are our missions.
You pay only for visite.
Get result as soon as a PPC campaign get started.
Millions of networks to promote your business.
Different type of ads.
You can know more about your audiences.
You can know more about converting keywords.
You can track the performance fast and immediately.
You can manage budget easily.
Target locations which you have delivery or services.
Video PPC Advertising
Do you like to promote your videos over online broadcasting systems? We target the most related audience to your business over Youtube, Facebook, Instagram, Twitter and GDN. We optimize bids and Audiences for your video advertising channels to increase the conversions for you in a smart way.
PPC Remarketing
Your website visitors won't try your products in their first visite? It is common to see these customer behaviours. They need to check and compare your products and offers till making the final decision. It is your turn to start remarketing PPC campaign and retarget them. We are ready to run and manage remarketing PPC campaigns for you.
Social Advertising
Socials play an undeniable role in marketing. One of the most popular and effective channels to promote services and products for every business. It would be a great opportunity to start with our social advertising management services and viral your brand and products over social media. contact us to start serving your ads on Facebook, Twitter, Instagram and other social media.
Display Advertising
The world's most known channel of brand awareness. It is not possible to promote your brand or new product without running display ads campaigns. Make your brand and services well known in a fast and professional way. With display PPC ads every mobile devices and websites will be a channel for your brand awareness purpose.
Social Advertising Projects
Successful PPC Remarketings
Why you should choose us for PPC management?
Pay-Per-Click (PPC) management is the process of overseeing and managing a company's PPC ad spend. EireDigital as a digital marketing agency which is one of the google's trusted partner which run your PPC campaigns and manage budget and optimize it to get conversions as much as possible for your business. Please find our competitive rates.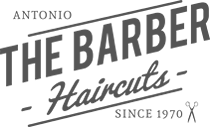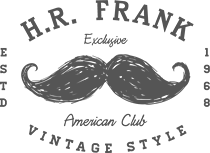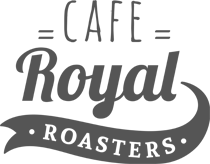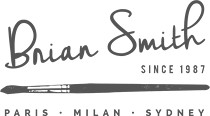 Starter
4 Hours / Month
Campaign Types:
Display PPC
Search PPC
Youtube Ads
ReMarketing
RLSA PPC
UAC ( App Install )
€
419
/month
Contact Us

Economy
10 Hours / Month
Campaign Types:
Display PPC
Search PPC
Youtube Ads
ReMarketing
RLSA PPC
UAC ( App Install )
€
989
/month
Contact Us

Professional
14 Hours / Month
Campaign Types:
Display PPC
Search PPC
Youtube Ads
ReMarketing
RLSA PPC
UAC ( App Install )
€
1399
/month
Contact Us
Please Note
Initial Account Setup Fee Is 149€ One Time Sing-Off.
✅ 1- How Much I Should Pay for PPC Services?
PPC or Pay Per Click Services include 2 payments. The first is the cost of service setup. This is the cost we get for setting up your Google ads, Facebook ads or other PPC accounts includes the cost of initial keywords research and optimization. This cost also includes all you need to pay for creating search ads. For this setup, we invoice only 149 € for one time sign off. The Second cost of PPC services is just as small as 15€ per hour for for further optimization and conversion improvements.
✅ 2- How Much I Should Charge My PPC Account?
It depends on the keywords avg CPC that you use in your ads campaigns and the total number of clicks you want to get from the mentioned CPC ads campaigns. For example, if you are targeting "keyword ABC" which has the value of 0.5€ in AVG per click then you can expect to get 10 clicks per day with 5€ daily campaign budget.
✅ 3- What Does The AVG Cost Per Click Mean?
Based on the many factors and metrics each click on your ads could have a different cost. The level of the competition (Max Bids), optimization score and CTR ( Clicks Through Rate ) could play important roles in your campaigns AVG CPC. That's why we in EireDigital recommend you to choose one of our monthly Digital marketing packages and make sure you will pay less money and get more click and conversion on your paid campaigns.
✅ 4- How Can I See The Performance Of My PPC Campaigns?
As a part of our PPC management services, we provide a google data studio dashboard for our clients and they can track the performance of each campaign with different metrics.
✅ 5- Does your agency cover PPC services for Ireland or it is worldwide?
Our pay per clicks management, All digital marketing services, web designing and SEO are covering all countries except countries with service limitation on Google Ads or Facebook platforms.
✅ 6- What is the best pay per click advertising plan for my business?
EireDigital marketing agency provides fully covered Pay Per Clicks Advertising services includes all Googles Ads PPC types ( Search Ads, Display Campaigns, Youtube Ads, Remarketing Campaigns, Shop Ads, Mobile Ads – Universal Ads Campaigns). Facebook / Instagram is the other popular PPC platform which we do for our customers. You can get a free consultant today by clicking here.
What Are You Waiting For? 🤔
Can We Help You With Our Professional PPC Management Services?
Our team of professional PPC experts is the perfect partner for a successful business partnership.